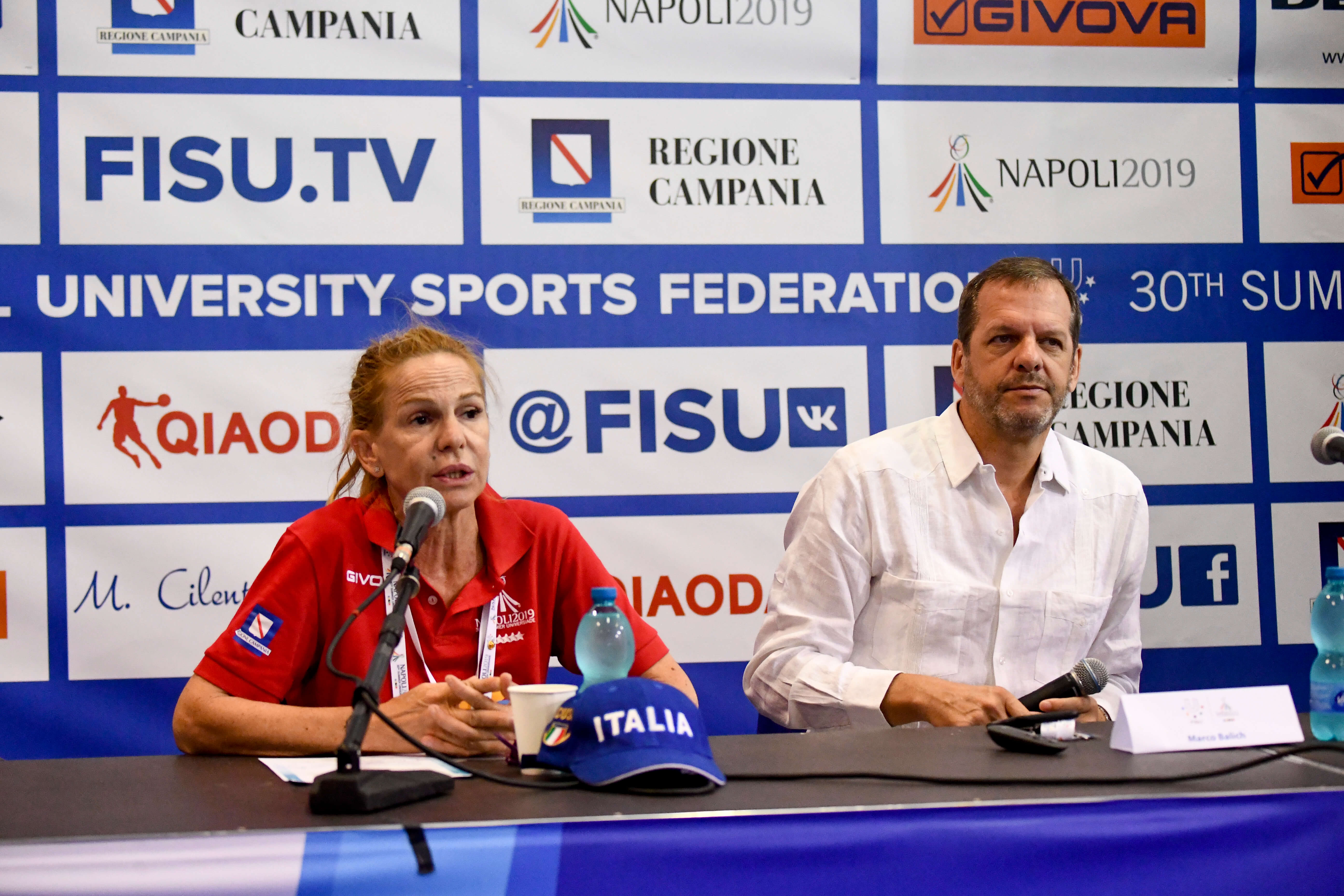 Tomorrow, July 3rd, the symbolic embrace of the gulf of Naples will welcome more than 30.000 spectators, gathering in San Paolo Stadium to attend the Opening Ceremony of the 30th Summer Universiade Napoli 2019.
Presented this morning by Creative Director Marco Balich and Director Lida Castelli at the Media Press Centre in Naples' Mostra d'Oltremare, the ceremony promises to be a show full of grandeur and emotions. "Even though this spectacle aims to be a tribute to Italy, the colours and sounds of Naples and Campania will play a major role" said Balich.
"The Opening Ceremony is surely the most awaited and exciting moment of this extraordinary event. Tomorrow we will witness a unique evening, under the banner of sports, entertainment, unity and brotherhood", said Annapaola Voto, director of the Organising Committee's Institutional and Ceremonial Area.
Even if tickets have been long sold out, the live tv broadcast on RAI2, scheduled at 09:00 pm, will allow all those unable to come in person to see this exciting show.
The Organising Committee encourages all participants of the Opening Ceremony to reach San Paolo Stadium in Fuorigrotta by public transport, which has been reinforced for the occasion until late night, in order to limit traffic and facilitate security controls.