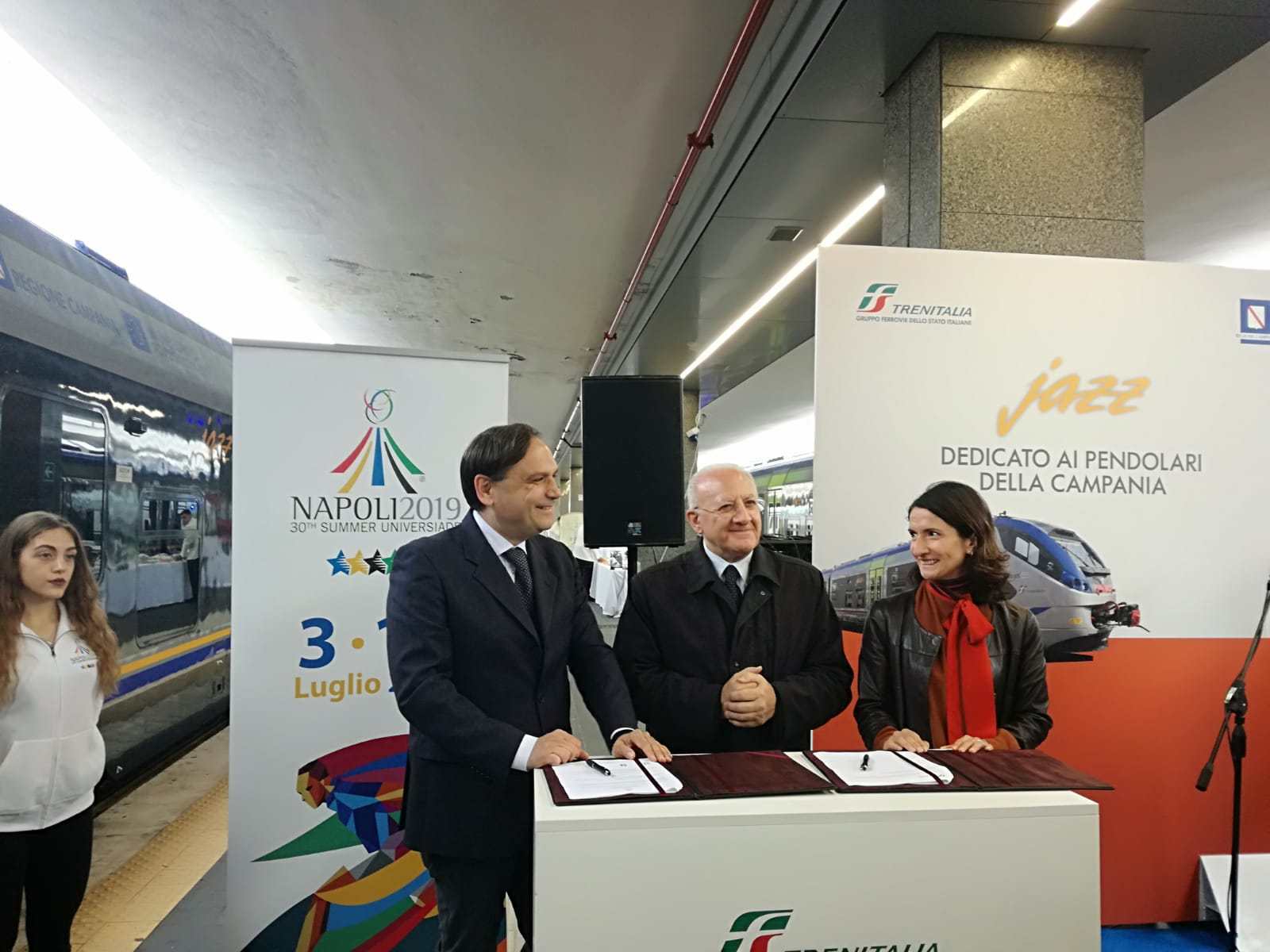 Trenitalia has been appointed as official carrier for the Universiade Napoli 2019. The agreement between the extraordinary commissioner and the most important Italian train operator was signed this morning at the Naples Central Station. The occasion was the delivery of two new "jazz" trains for regional transport.
The choice is part of the purposes of the Extraordinary Commissioner Gianluca Basile to support eco-friendly means of transport: "This agreement is a great opportunity to give wide appeal to the Universiade and to avoid problems of traffic congestion by ecouraging the use of trains."
"Trenitalia becomes today the official carrier for the Universiade: A very important agreement thanks to which trains will be used for transportation," said Maria Giaconia, Director of the Regional Passenger Department.  "Moreover, holders of regional single tickets, monthly or annual passes will be entitled to a discount on regular price tickets for all the competitions".
During the signing of the agreement, the President of Regione Campania Vincenzo De Luca said: "We are completing the refurbishment of the Regione Campania rail transport system. Its extension will be necessary to encourage the mobility of the thousands of passengers expected for the Universiade".