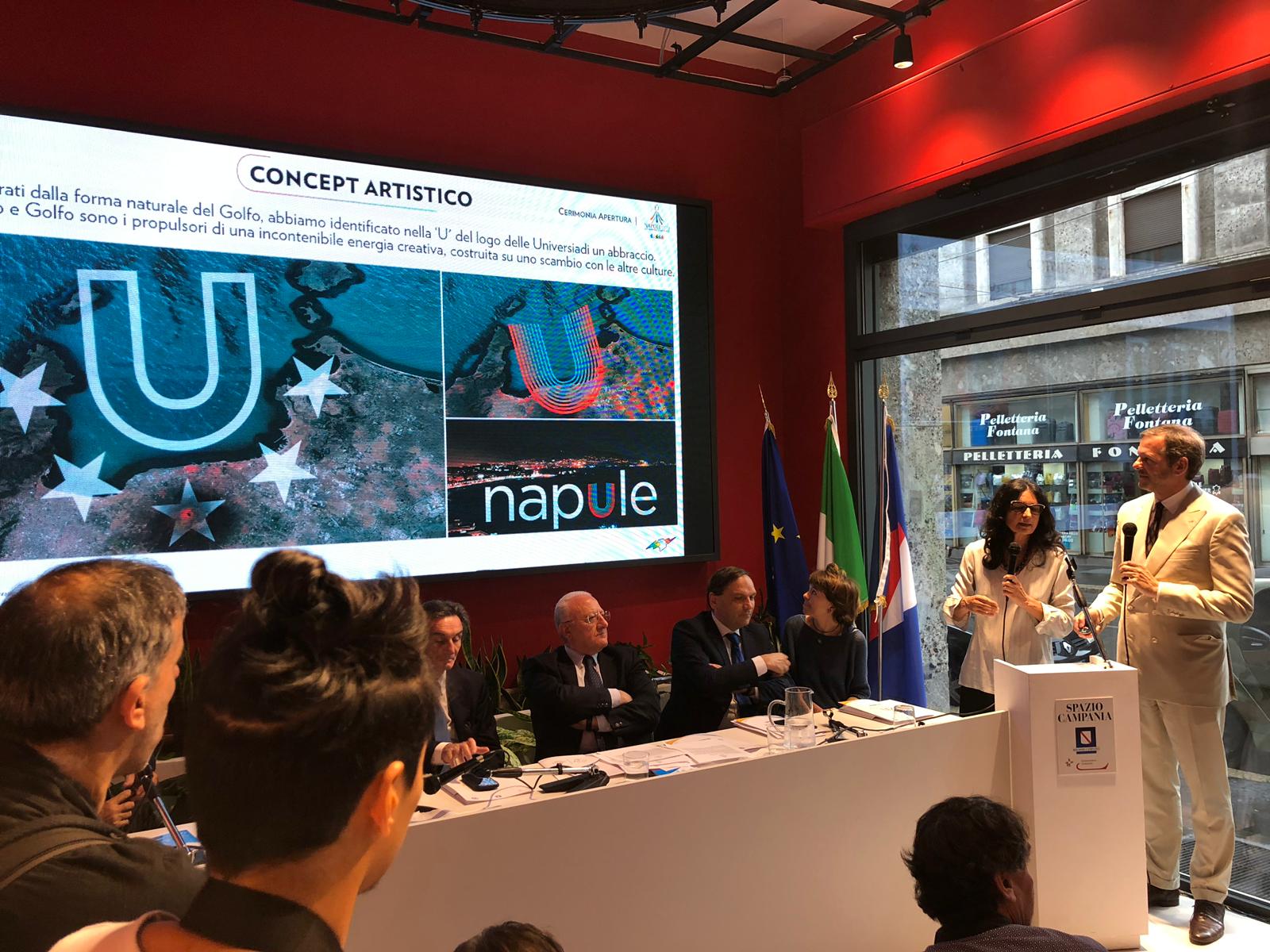 Naples at the center of the world. The Opening Ceremony of the 30th Summer Universiade, conceived and produced by Balich Worldwide Shows, will be celebrated on July 3rd at 9 pm at San Paolo Stadium. 1500 talents will perform to celebrate university athletes coming from 127 countries around the world.
Creative Director is Marco Balich, already known for the successes of over 20 Olympic Ceremonies, from Turin 2006 to Rio 2016 and for the Tree of Life created for Expo Milano 2015. «After Turin, it is with great joy that I will create a new ceremony in Italy. I hope I will contribute to emphasize Naples and Campania as they deserve, trying to narrate high hopes and memorable figures full of contemporary emotions. I feel the strong responsibility of this investment that Regione Campania, Fisu and the Napoli 2019 Organizing Committee have made so far. We want to leave unforgettable memories».
Artistic Director and Director Lidia Castelli has conceived the mise-en-scene starting from the letter "U" of the Universiade logo, which represents a big hug with two huge arms extended towards the over 8,000 athletes expected in Campania.
Neapolitan apnea depth world record champion Mariafelicia Carraturo will be the proganist of the opening segment: She will perform the enchanting mermaid "Partenope", mascot of the Games, bringing the sea to invade the San Paolo field of play; special effects that will leave everyone breathless. Then the stage will immediately turn into a hyper-technological postcard, with a three-dimensional Vesuvius for the tribute segments to athletes from all over the world. Then two women full of charisma, strength and courage will grab the spotlight: Malika Ayane, one of the most eclectic and appreciated singers of the Italian music scene, and Bebe Vio, university student, Paralympic champion and one of the most loved sports symbols of our country.
Space also to culture. The famous "Diver" fresco of Paestum, will represent the union between past and present, sport and culture. Anastasio's music will also light the "fire of knowledge". The 21 year old Neapolitan student and rapper will echo the voice of the new generations while hundreds of judokas coming from Gianni Maddaloni's sports center in Scampia, will perform illustrating the eighteen sports disciplines in competition. Some details of the closing ceremony will be entrusted to The Jackal's liveliness and creativity