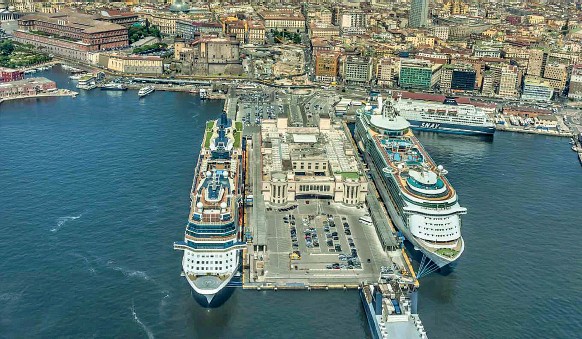 The organising committee for the 2019 Universiade World University Games in Naples has issued a European call for tenders for the rental of a second cruise ship to be docked at the Port of Naples to host part of the athletes' village.
The call for tenders (which can be accessed at http://universiadi.jelastic.dogado.eu/PortaleAppalti/it/homepage .wp?actionPath=/ExtStr2/do/FrontEnd/Bandi/view.action&currentFra me=7&codice=G00174) is worth nine million euros and has a September 18 deadline.
It calls for a cruise ship to be anchored at the Port of Naples from June 28 to July 16 of next year.
The contract calls for the cruise ship to provide free wi-fi on board, as well as surveillance and control of the internal and external areas of the ship, cleaning of the rooms and common areas, laundry, food and beverage services, and all other services normally offered aboard passenger cruise ships.
The ship will host about 2,000 passengers, just like the MSC Lirica, the other cruise ship that has already been selected to host 2,000 athletes for the Universiade.
ALL RIGHTS RESERVED © Copyright ANSA