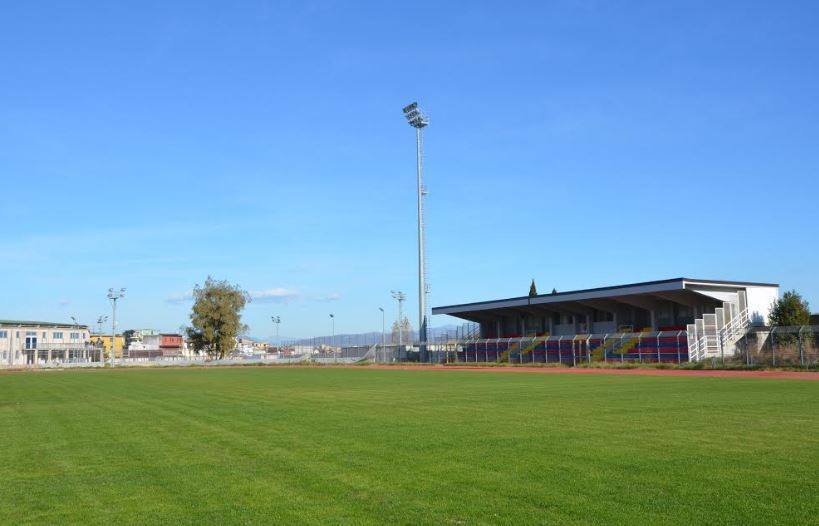 The tender procedure for the redevelopment of the Luigi Moccia sports complex in Afragola, in the province of Naples, has been completed. Artificial turf and locker rooms will soon be built. The works will be financed by Regione Campania as part of the redevelopment interventions of the approximately 60 sports venues located throughout the region for the Universiade Napoli 2019. The interventions will be carried out by Geco Consortium from Anzio, which won the public tender. The Afragola field will host the Rugby sevens teams' training sessions. Indeed, rugby is one of the 18 disciplines taking part in the 30th Summer Universiade. Both women's and men's matches will take place in the former NATO area in Bagnoli.
Rugby is experiencing a long wave of glory in the whole Country but especially in Campania thanks to the Partenope Rugby (Serie B) which is the most representative club in the South; two championships won in the '60s by the legend Elia Fusco; an excellence shared in the last few years with Benevento, which has accompanied most players from Campania in the national team, even though it is now the last one in Serie A round 3. Moreover, Arechi Rugby, Amatori Napoli and Rugby Napoli Afragola are the successful teams competing in Serie B. Totò Perugini, former prop of the Italy national rugby team, says about the next Summer Universiade: "It will be a big showcase for our sport and a great opportunity to attract young people. After all, the rugby sevens formula is a means to involve the other provinces". With a particular obsession for the All Blacks (his children's names are Valentino Black and Dora Black), the "Azzurri" team leader and FIR (Italian rugby Federation) vice-president can boast 83 participations in Six Nations Championships and World Cups.
"The rugby sevens tournament is a very important event for us," explains the Italy men's national team head coach, Andy Vik. "Rugby sevens is one of the strong points of the national movement. We look forward to being there. Certainly the rival teams, in particular France with its winning tradition and Japan are very insidious. Nevertheless we can be very proud of our team, composed of Serie A players. Furthermore, we are going to play on our home ground, but we know that surprises may be just around the corner". The men's national team for the Universiade will meet up on April 16-17-18 at Acquacetosa sports center (Rome), then it will meet again in May and in June for the retreat before the big event in July.