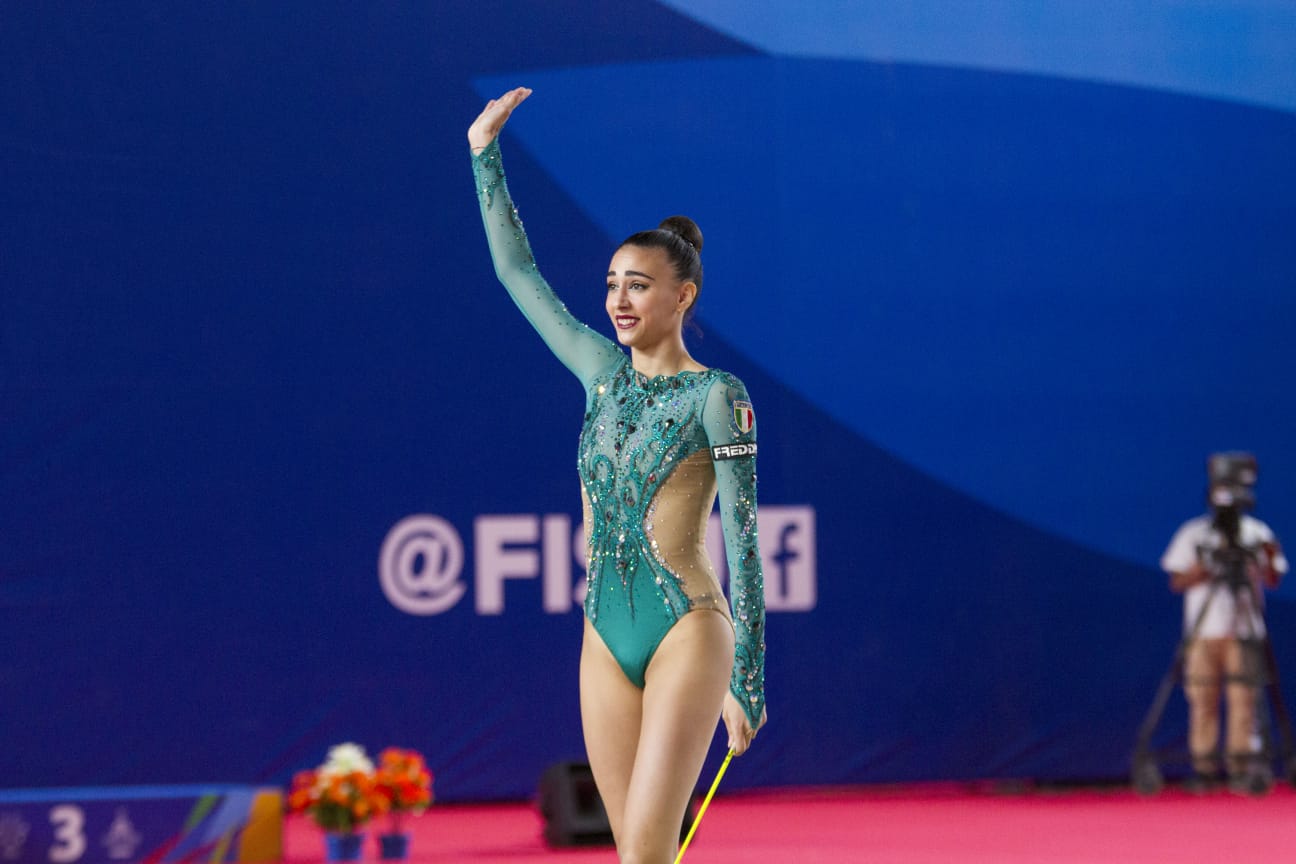 Ponticelli's PalaVesuvio has been completely sold out for the finals of rhythmic gymnastics, scheduled to take place tomorrow, at 01:30 PM. Italy will be represented by Alessia Russo, 22 year old gymnast coached by Germana Germani, who concluded today's All-Around event and qualified for finals. Russo will compete in two specialties: the hoop, where she placed sixth with a score of 18.750, and the ribbon, in which she got third place with a score of 17.450.
"I am very happy, because I was able to advance in two different finals – said Alessia Russo, who is also at her first Universiade – tomorrow I will be competing for the hoop and ribbon. I felt the passion of the audience, all in all my performance went well. I am pretty satisfied".
The gymnast from the Association "Armonia d'Abruzzo" will give her all in order to catch up to Russia's Ekaterina Selezneva, who is currently at the top of the ranks. The Italian athlete will surely receive loud cheers from the audience in the Ponticelli venue, which has been completely booked for the entire gymnastics competition schedule.