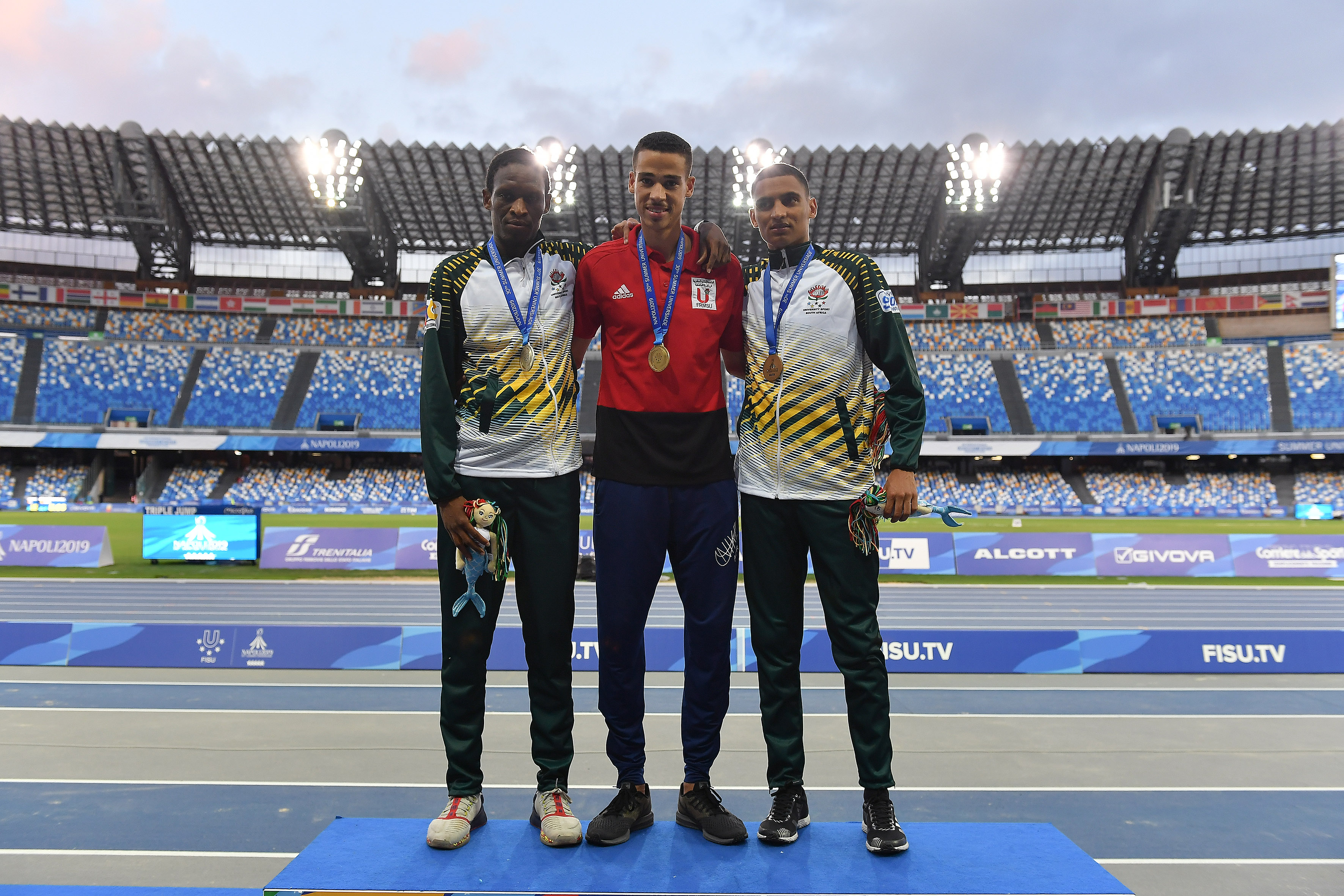 Among the final scores that will go down in the history of the Summer Universiade Napoli 2019, the 28 medals won by countries from the African Continent are sure to become memorable: the best result ever achieved by Africa in the history of the Universiade, breaking the previous record of 22 medals won 10 years ago in Belgrade. This major improvement leads to hope for the 2021 edition, as three more countries were awarded medals compared to Taipei 2017.
South Africa is the top ranked African country in terms of total medals won. The initial goal of eight medals was far surpassed with eighteen overall medals, six of which were gold (five only in swimming competitions). Thanks to these scores, South Africa placed 10th in the final Universiade Medal Table, far ahead compared to the 44th position in Taipei.
The second-best result has been achieved by Morocco, winner the gold medal in 3,000 m. male steeplechase,
The third best performance goes to Algeria with Mohamed Belbachir's gold in 800 m: a heavy medal that allowed him to place 40th in the Medal Table, seven positions higher compared to 2017.
Egypt, which went home empty-handed two years ago, also showed a major improvement during Napoli 2019, seizing two silvers in Taekwondo. On the other hand, Uganda, which placed 35th two years ago with three medals (the best placement in the Medal Table for an African country), ranked 49th with only one silver and one bronze.
In the special rank reserved for Africa, Burkina Faso and Ethiopia placed 6th and 7th respectively. The former seized a silver in heptathlon thanks to Marthe Koala, improving by one position in the Medal Table and ranking 53rd overall. On the other hand, Ethiopia, left empty-handed in Taipei, returned from Naples with one bronze in 3,000 m steeplechase.