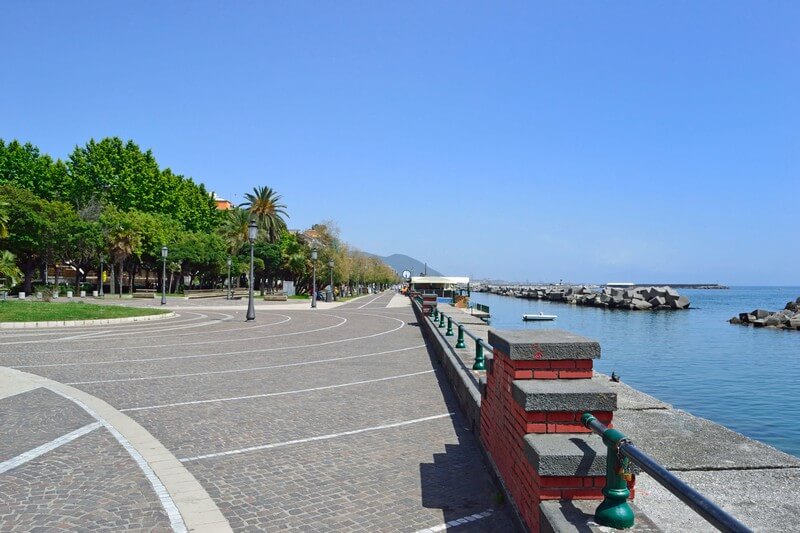 Tomorrow, June 29th, the "tour inside the tour" of the Universiade Torch, which already visited Avellino, Benevento and Caserta, will arrive in Salerno for the penultimate stage of its journey.
The Torch Relay route will begin at 07:30 PM on the Promenade nearby Piazza della Concordia, and will continue for a kilometre along the sea until Santa Teresa beach, where Mascot Parthenope will be welcoming the audience.
The torchbearers participating in the relay will be thirteen, with athletes such as world high jump champion Antonietta di Martino, Antonella Coppola and Pina Napoletano, respectively the captain and a member of Jomi Salerno handball team, winner of the last National championship, European archery champion Massimiliano Mandia, karateka Rosario Ruggiero, world sabre champion Michele Gallo, archery athlete Claudia Mandia, world fencing winner Rosanna Pagano, European fencing champion Claudia Memoli, and Davide Tizzano, rowing Olympic champion and Head of Sport for Napoli 2019 Universiade.
When the flame will reach Santa Teresa beach, the second part of the stage will begin with welcome speeches by Mayor of Salerno Vincenzo Napoli, President of the Province of Salerno Michele Strianese, the Prefect of Salerno Vincenzo Russo, Universiade Extraordinary Commissioner Gianluca Basile, Assessor for Sports Angelo Caramanno, and CUSI President Lorenzo Lentini. The intervention by President of Campania Region Vincenzo De Luca will conclude the event.
The Universiade Torch will complete its journey on July 2nd in Naples, the final stage.