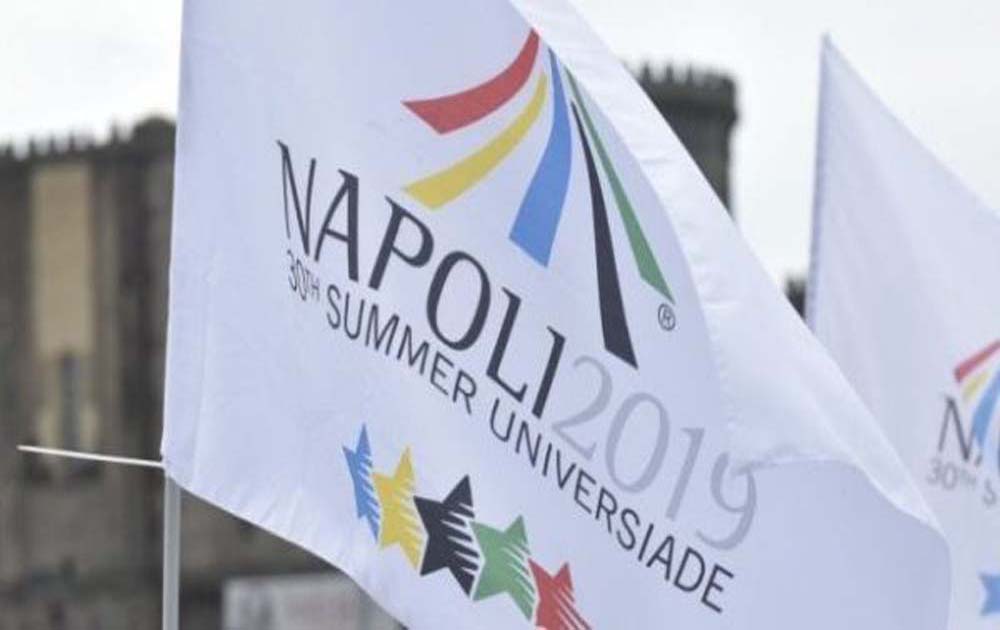 From Turin, the city that hosted the first edition of the Universiade 60 years ago, passing through Lausanne, crossing Italy and the provinces of Campania: the Torch of Napoli 2019, which was also blessed by the Pope in Vatican City, concludes its journey in the host city of the Games.
Today, at 06:30 pm in Piazza Municipio, Mayor of Naples Luigi De Magistris will be the first to light the torch from the lantern. Eleven torchbearers will carry the Torch through Piazza del Plebiscito until the promenade in via Caracciolo. Among them, Campania's champions such as Sandro Cuomo, Franco Porzio, Giuseppe Abbagnale, Mauro Sarmiento, Giuseppe Di Capua and Maria Felicia Carraturo. The last torchbearer, FISU President Oleg Matytsin, will arrive in Piazza Vittoria, where the Torch will be welcomed by the city's institutions and the Rectors of Campania's universities.
Tomorrow, Wednesday July 3rd, at 11:00 am, the Torch will be displayed in Sala dei Tirannicidi, inside the National Archaeological Museum of Naples, as part of the "Paideia" exhibition. MANN Director Paolo Giulierini will then give the Torch to the Napoli 2019 Universiade Organizing Committee. The flame will finally enter San Paolo Stadium at 09:00 pm for the Game's Opening Ceremony.