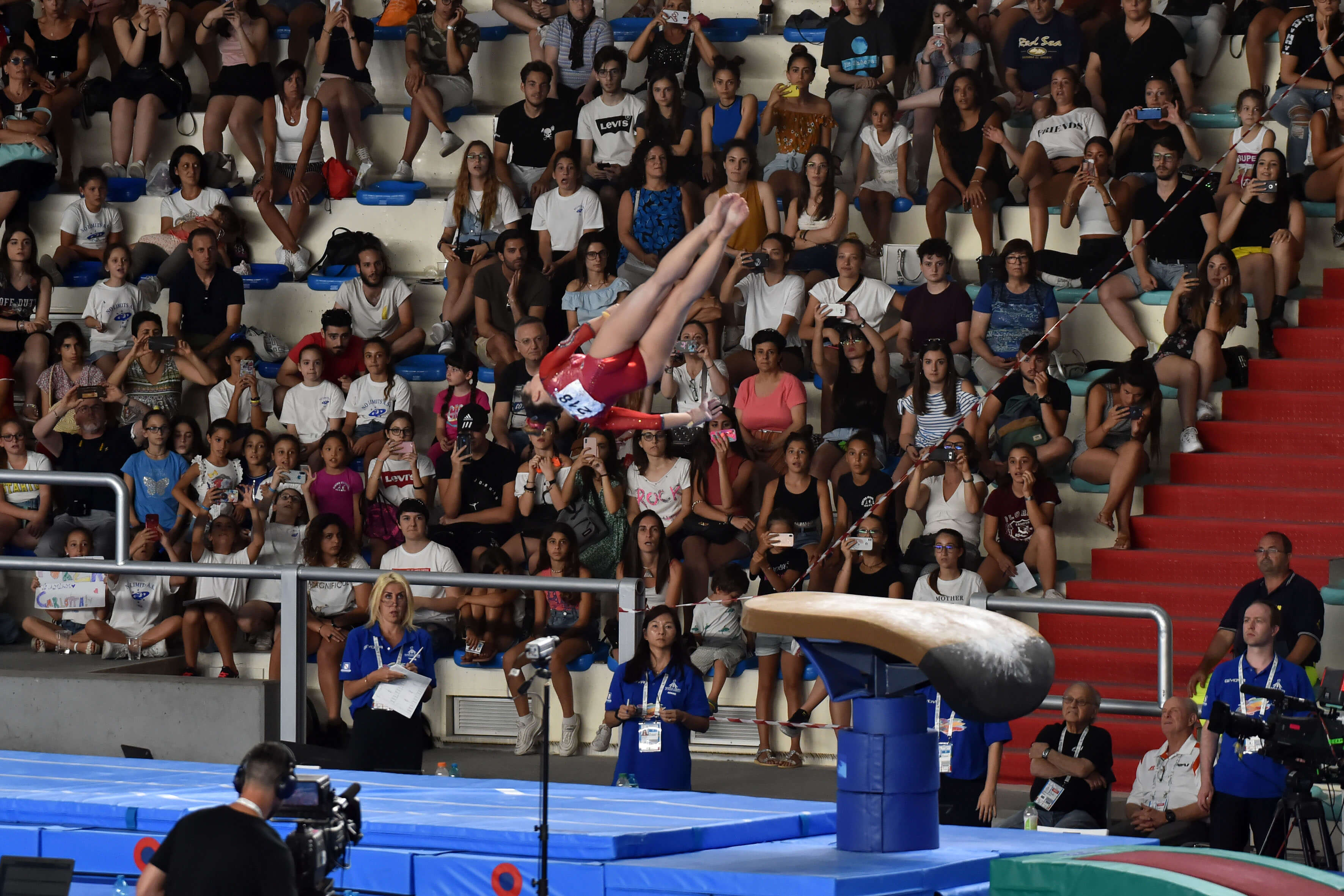 The Italian Gymnastics Federation congratulated with the organizers and the volunteers of the 30th Summer Universiade for the work and the passion they put into the creation of 'PalaVesuvio' in Ponticelli, the multi-sports venue located in the eastern suburbs of Naples.
"We are very proud and satisfied with the preparation of the competition and training fields - stated Gherardo Tecchi, President of the Federation - PalaVesuvio represents a true miracle which few people believed in before the start of the 30th Universiade. A real jewel".
The PalaVesuvio in Ponticelli will host the Rhythmic Gymnastics tournament as well, from July 11th to 13th, after the success of the Italian Artistic Gymnastics team, which reached the podium three times, respectively with a bronze medal in team competition for Carlotta Ferlito, Lara Mori and Martina Rizzelli, a silver medal for Lara Mori in the balance beam and a gold medal for Carlotta Ferlito in the women's floor exercise.
"Our wish - continues Tecchi - is to see these venues keep working and fully operational even in the future. The Italian Gymnastics Federation is willing to meet Naples' municipal administration in order to transform PalaVesuvio, located in Via Argine, in the home of Gymnastics for Italy, Campania and Naples in particular".
In the 30th Summer Universiade, Rhythmic Gymnastics is the only women's compulsory sports discipline in every apparatus, in addition to team competitions with 5 balls, 3 hoops and 2 ribbons.