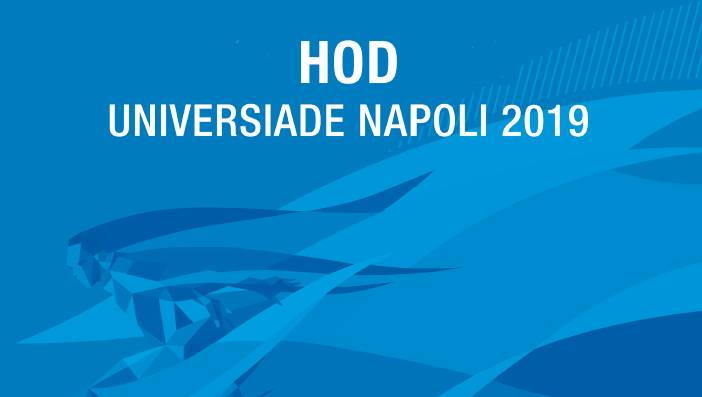 There are only three months left before the 30th Summer Universiade starts. Naples and Campania will host from April 1 to 4 the heads of university sports delegations coming from around 50 countries as part of the "Heads of Delegation Meeting", which aims at offering a better comprehension of the state of preparations.
Visits to the competition venues and accommodations are scheduled in those days. It will be the first time in Campania for many guests, and it will represent a good chance for them to familiarize not only with the territory but also with Campania food and wine culture, in view of their stay in July during the competitions. Delegations are coming from China, which will host the next summer Universiade in Chengdu in two years; from Virgin Islands; from North Korea, the first one to enroll its federation in the multidisciplinary event. Delegations are coming even from Asia, exactly from Japan, Indonesia, Nepal and Malaysia. Among the other countries, there will be U.S., Sierra Leone and Russia, where the 29th Winter Universiade has just ended.
The president of Regione Campania Vincenzo De Luca, the extraordinary commissioner Gianluca Basile, the president of CUSI Lorenzo Lentini and the president of FISU Oleg Matytsin will be present next Tuesday at 10.00 a.m. in the Sala Galatea of the Stazione Marittima in Naples.
Several visits to the Campania venues are scheduled during the week. Among them, the San Paolo Stadium and the Palabarbuto in Naples; the Atlethes Village at the Fisciano University Campus in Salerno and the Royal Palace in Caserta, which will host the archery final in July in the picturesque scenery of Piazza Carlo III.
On April 4th the draws for the preliminary round will start from 1.30 p.m. at the Stazione Marittima. It is a long-awaited moment by the sports federations of the 124 participating countries. Well-known athletes will extract the spheres from the ballot box.
On the evening of April 3, in Portici, the spaces of the National Railway Museum of Pietrarsa will host the "Pizza Dinner" with well-known pizza makers from Italy and Campania. Guests will have the chance to visit a unique collection of historic locomotives and coaches displayed in the 19th century pavilions overlooking the Gulf of Naples, enjoying one of the symbolic products of the region.