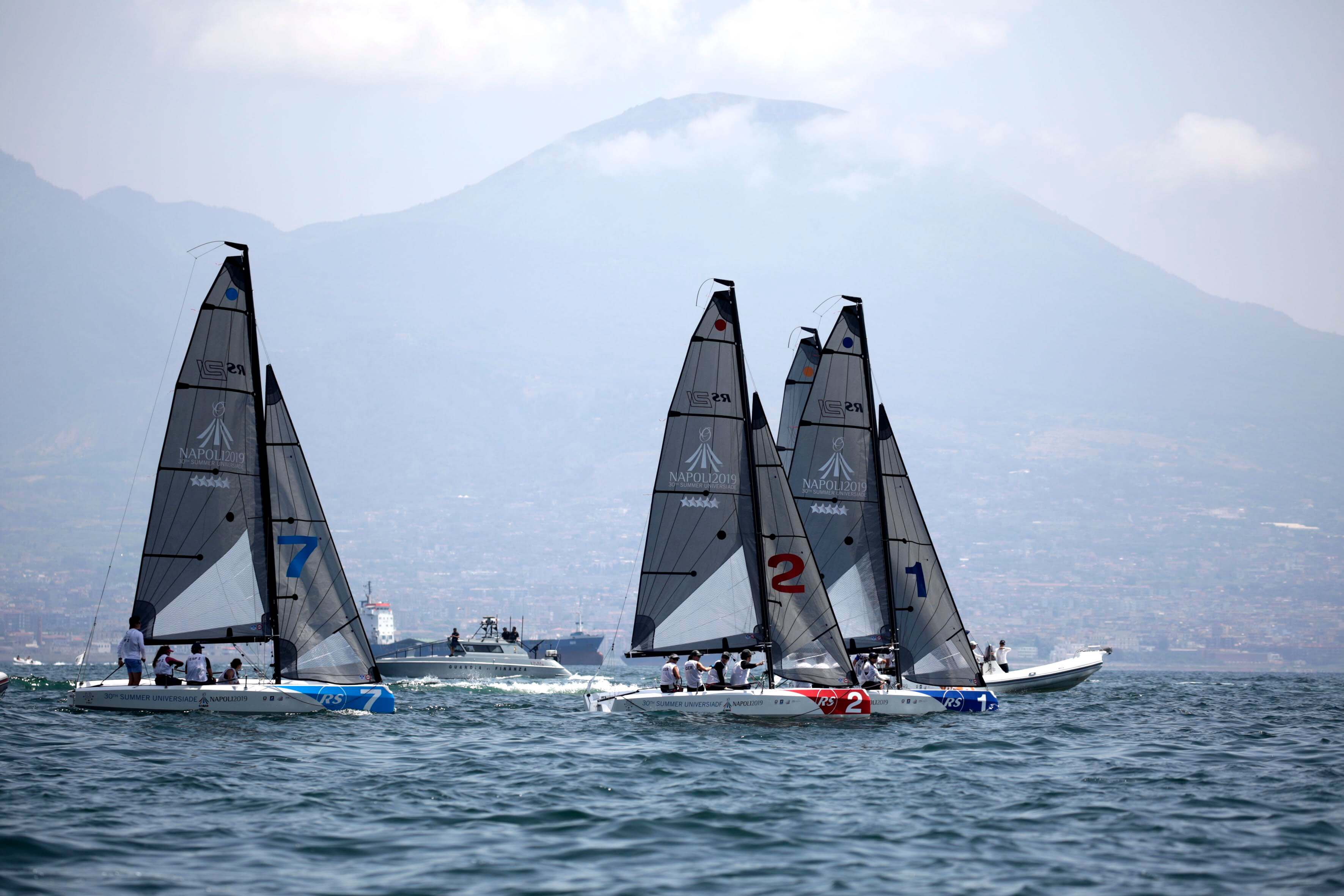 UNIVERSIADE, THE GULF ENCHANTS THE SPECTATORS OF NAPOLI 2019 SAILING TOURNAMENT
The Gulf of Naples returns on the international scene.
After the 2012 and 2013 America's Cup World Series editions, the regattas of Napoli 2019 sailing tournament are enchanting the city, which can boast a unique landscape. Finals are scheduled for July 12th, for a total of 32 competitions, 16 for each crew.
The spectacular regatta field overlooking Via Caracciolo involves citizens, spectators and tourists, becoming a real sea stadium: the first 8 qualifications races have started today from Rotonda Diaz. Two Italian teams joined the competition: 'Italia 1' with Rocco Cislaghi, Matilda Distefano, Ludovica Misellati, Dimitri Peroni, and 'Italia 2' with a crew from Campania, composed by Sara Scotto Di Vettimo, Vittoria Barbiero, Guido D'Errico, Giorgio Orofino. The Campania team qualified for the second position, right after Finland, in the second regatta of the day.
Weather conditions were excellent, with sun, favourable wind and the latest generation of RS 21 sailboats, with 4 people on board. Today's regattas include a windward/leeward course with start-bowline-stern-bowline-stern-arrival, with two laps for a duration of about 15 minutes.