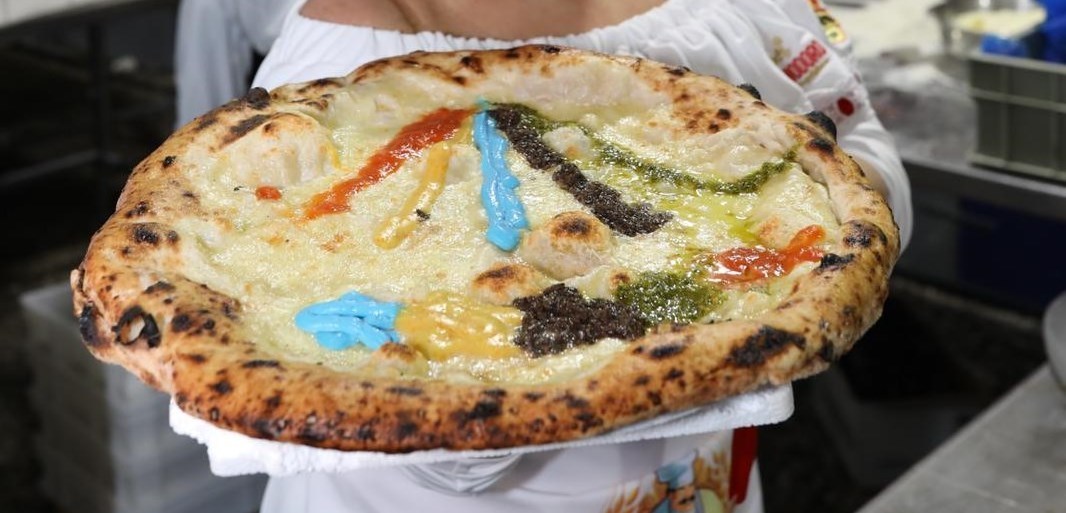 "TuttoPizza" is the event dedicated to the sector professionals, scheduled from 20th to 
22nd May
at Mostra d'Oltremare in Naples. Teresa Iorio and Simone Fortunato, pizza makers and masters of Pizzeria Diaz in Portici, will take a special pizza out of the oven: The one dedicated to the Universiade.
Typical ingredients of the region, classic size and white bread with mozzarella di bufala; once baked, the Universiade pizza will be stuffed with five ingredients that recall the colors of the sporting event: Piennolo cherry tomatoes for red and for yellow, mushroom cream for black, colored ricotta for blue and pesto for green.
TuttoPizza counts 118 exhibitors and 228 brands, including a corner dedicated to the 30th Summer Universiade.The program of the event, shown this morning during the press conference, includes the lecture "Pizza & Sport: The benefits of eating pizza in the nutrition for athletes". The meeting is organized by the Napoli 2019 Organizing Committee.