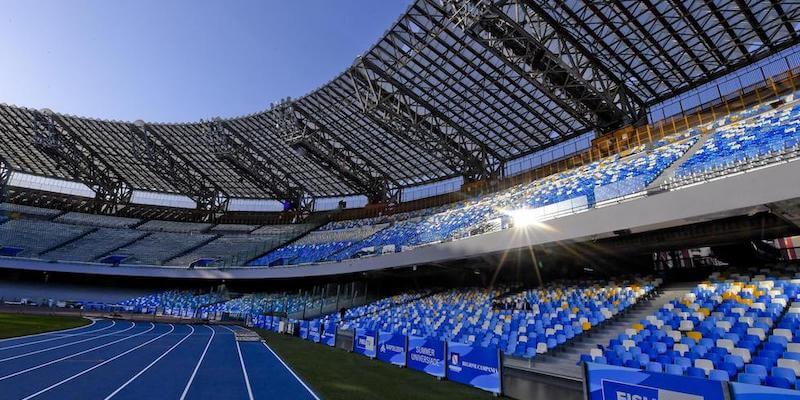 In view of the 30th Summer Universiade Opening Ceremony, scheduled for tomorrow, Wednesday July 3rd , 9:00 PM, at San Paolo Stadium in Naples, we inform you that it is necessary to access the venue from Piazzale Tecchio (not from the gates in via Claudio on the side of Piazza Gabriele D'Annunzio) in order to reach the following zones: Posillipo Grandstand, Uncovered Central Lower Grandstand, Covered Central Lower Grandstand, "A" Side Guests Grandstand, "A" Side Lower Grandstand.
Only regular tickets or accreditation holders will be able to access Fuorigrotta Stadium from 6:00 PM. Tickets selling service will not be provided at the box-offices. Napoli2019 Organizing Committee kindly invite to reach the venue by public transport in order to reduce vehicles' flow in the areas surrounding the Stadium. In this respect, tomorrow, Wednesday July 3rd, Trenitalia metro service's Line 2 will extend service time to 1:30 AM, while Anm metro service's Line 1 will work until 2:00 AM. Bus public transport service to and from Fuorigrotta has been increased as well.
Due to security and organisational reasons, access to certain areas will not be allowed. From tomorrow, Wednesday July 3rd, 7 AM, up until the conclusion of the Opening Ceremony a segment of via Tansillo, from via Giambattista Marino to via Galeota, will be closed to traffic. The regular traffic plan enforced during football matches will be restored from 5 PM. Viale Marconi will be closed from the midnight of July 2nd up until the end of the Event.
The following plan will be implemented for parking in San Paolo Stadium area: Viale Kennedy, from Piazzale Tecchio to street number 143/147, will be a no parking area from the midnight of July 2nd. From today the square in front of the Stadium will be a no-parking area.