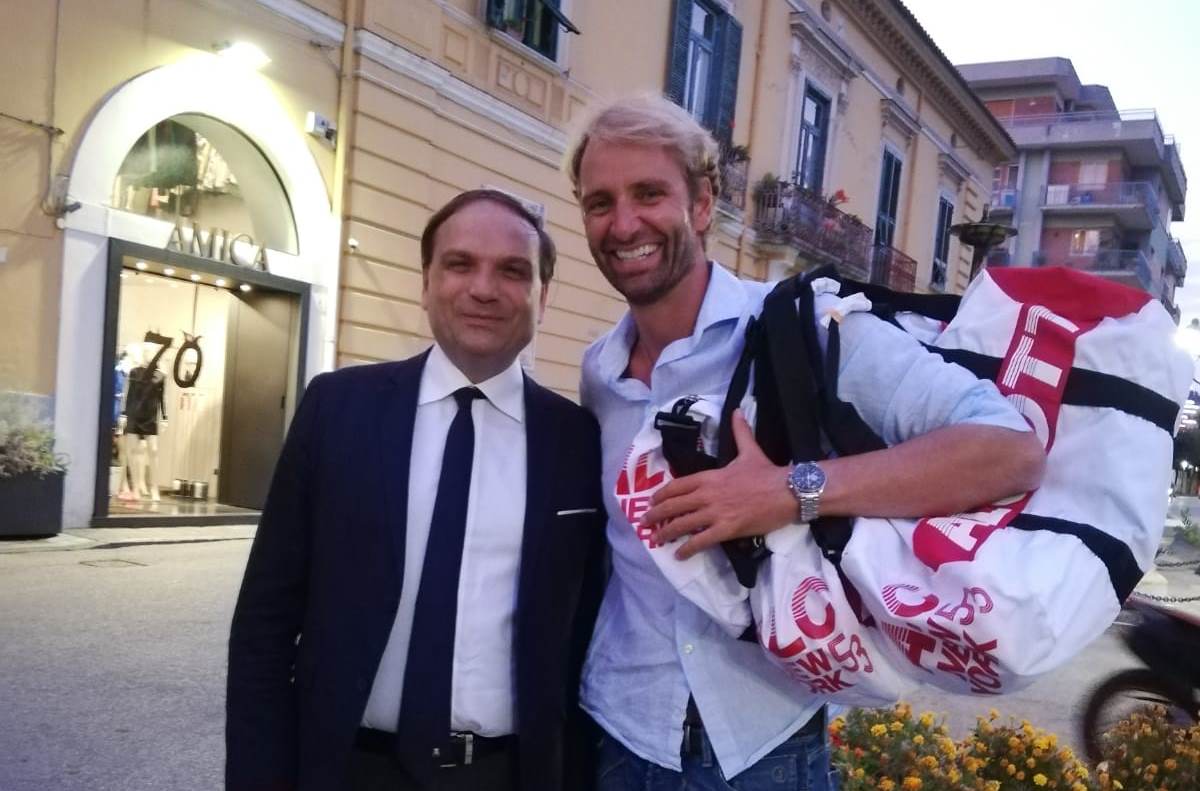 The Extraordinary Commissioner for the Universiade Gianluca Basile, together with the ambassador for Napoli 2019 Massimiliano Rosolino, attended the inauguration of Baronissi Sport Festival, which will take place at University of Salerno campus in Baronissi until the end of the week.
This was a chance to talk about the event held in July.
"The important news is that we managed to economise and to meet the budget. This is a proof of the attention paid to the costs. We have been budget-conscious - said Basile, leader of the organisation that managed to save 10% of the initially esteemed budget - and now the true challenge will be venues' management. Property owners and sports associations must ensure the future good conditions of the facilities. Currently, - Basile concluded- we have not considered any possible management strategies yet, as we are in a post-delivery stage and some refurbishment works, such as those for San Paolo Stadium's locker rooms, are still ongoing. In any case, this is a broader challenge that involves not only Campania Region, but all the other organisations and sports associations as well. What is important is that sports teams, starting from Napoli football club, after the Universiade will enjoy renovated venues".
"With the Universiade we started a path, as it happens for many other events hosted all around the world" - said Massimiliano Rosolino - " Clearly, sport needs to be promoted and these events give a chance to breathe a fresher air, with a healthy competition. It is a good time to embrace sport. To me, living without sport is like breathing with no air. This is what we must pass down to our youth".