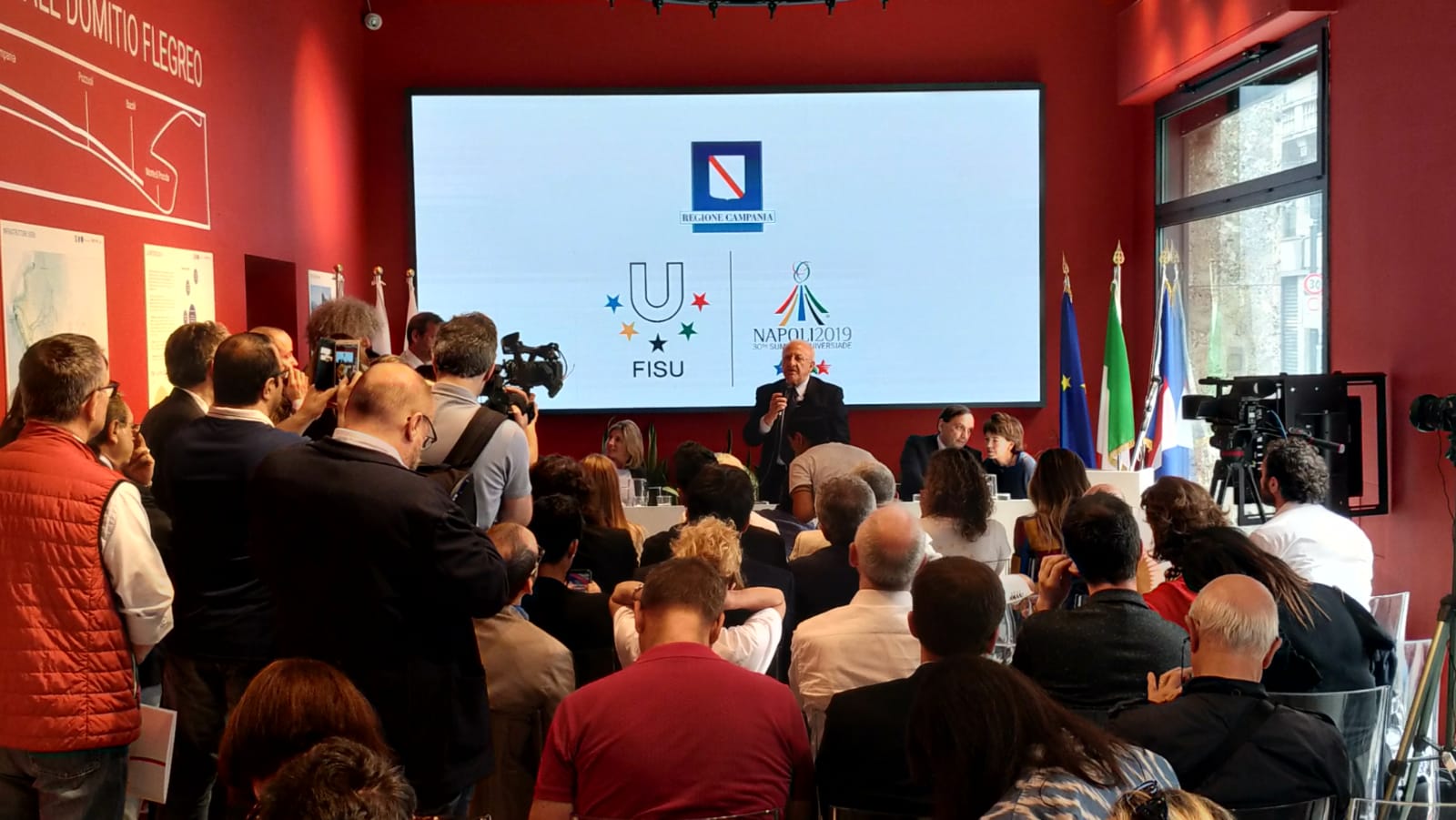 The biggest Italian event of 2019 will take place in Naples thanks to the team that created so many unforgettable Olympic Ceremonies. On July 3rd at 9.00 pm Naples will shine in the world with the Opening Ceremony of the 30th Summer Universiade at San Paolo Stadium, refurbished for the occasion.
There are still a few tickets left on the official website universiade2019napoli.vivaticket.it to attend the ceremony, which will be broadcast worldwide.
Created and produced by Balich Worldwide Shows, it will be joined by over 1000 performers and great talents celebrating university athletes from all over the world.
Creative Director of the 30th Universiade Ceremonies is Marco Balich: Artistic Director and Executive Producer, well-known for more than 20 successful Olympic Ceremonies, from Turin 2006 to Rio 2016. Among his creations, also the Expo Milano 2015 "Tree of Life" and "Giudizio Universale", the first Italian permanent stage show in Rome.
Balich Worldwide Shows Artistic and Creative Director Lida Castelli is also the former Artistic Director of the America's Cup World Series 2013 Ceremony in Naples and the first ever female Paralympic Ceremony Director: Indeed, she directed the Closing Ceremony of Sochi 2014. Today she is Director and Artistic Director in charge for the Napoli 2019 Opening Ceremony.
The concept behind the project is based on the letter "U" of the Universiade logo: It represents a big hug, inside the stadium, with two huge arms stretched out to the 8000 university athletes from 127 countries expected in Naples.
Just like the Gulf of Naples, San Paolo Stadium turns into a great place symbol of hospitality and cultural liveliness.
Freediving world record champion Mariafelicia Carraturo features the opening segment: As a representative of her hometown, she performs an enchanting siren telling the myth of "Parthenope", goddess protector of Ancient Neapolis, who will bring the sea to inundate the stadium.
Then for the tribute segments, the stage turns into a hyper-technological postcard with a three-dimensional Vesuvius. Athletes from Italy and all over the world will be honored by two women full of charisma, strength and courage: Malika Ayane, one of the most eclectic and appreciated singers of the Italian music scene, and Bebe Vio, university student, Paralympic champion, symbol of our Country.
The famous "Diver" fresco in Paestum represents the union between past and present, sport and culture. It is one of the most spectacular moments which reproduces the famous image in a breathtaking scene.
The 22-year-old Neapolitan student and rapper Anastasio, triumphant in the latest X Factor edition, echoes the voice of the new generations with his music, lighting up the "fire of knowledge" while hundreds of judokas (some of whom come from Gianni Maddaloni's gym in Scampia) perform creating the sports disciplines in competition one after the other.