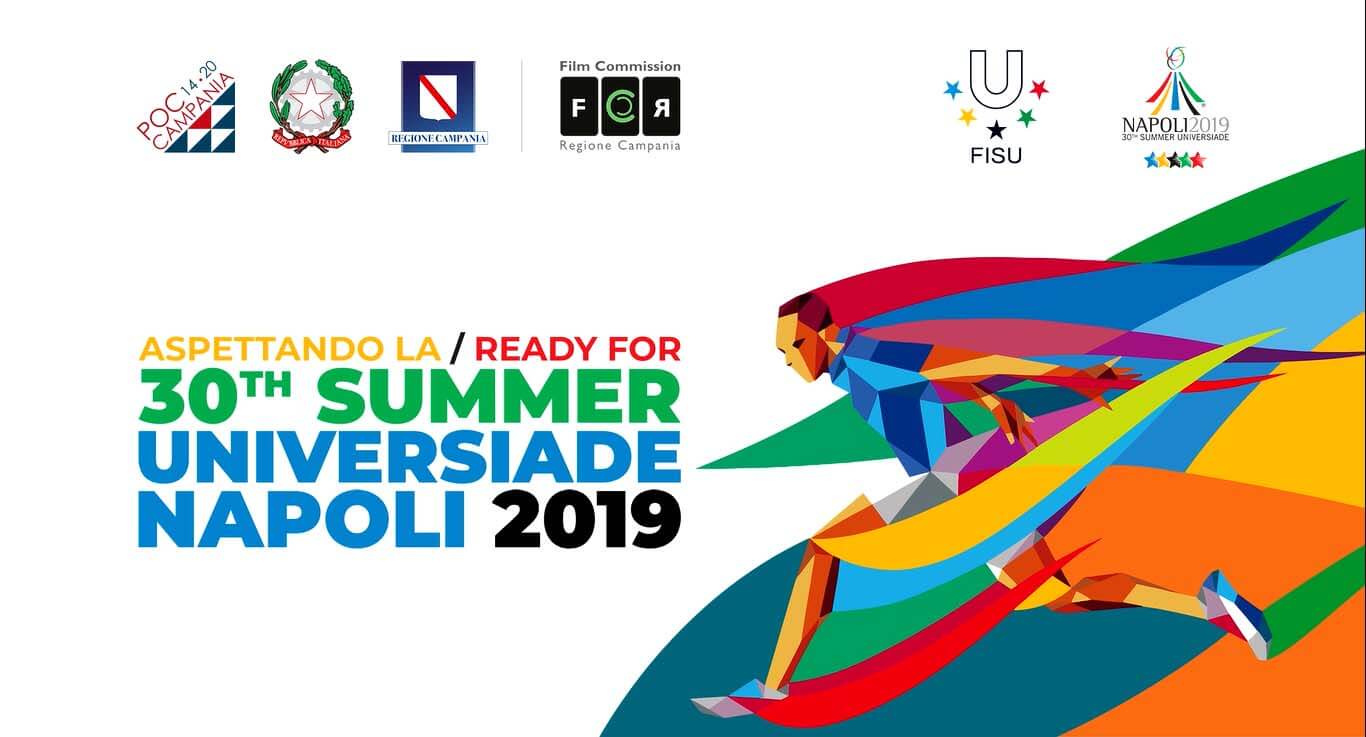 Film Commission Regione Campania, in collaboration with Regione Campania and the Regional Agency for the Universiade (ARU), presents "Ready for the 30th Summer Universiade NAPOLI 2019", the documentary movie directed by Francesco Patierno that explores, in about 30 minutes, the faces, locations and emotions of a challenge in which all five provinces of Campania have been involved.
Both the Regional Agency for the Universiade and FISU contributed greatly to the shooting of the movie, which narrates the event's preparation through footage featuring the renewed sports facilities, the athletes' arrival, segments from the torchbearers' relay, evocative highlights and comments from the event's endorsers. Most importantly, the movie conveys the spirit of a cheery marathon where human encounters and competitive sports come together, an exceptional event which united Campania in a common objective: to offer Italy and the world the most beautiful portrayal of its territory.
Wednesday, October 2, at 12:00 pm, a preview screening for the press will be shown in Sala De Sanctis of Palazzo Santa Lucia. The special showing will feature, among others, interventions by President of Campania Region Vincenzo De Luca, Extraordinary Commissioner Gianluca Basile and director Francesco Patierno.
On the same day, Cinema Metropolitan in via Chiaia, Naples, will host two screenings of the movie – at 6:00 pm and 7:00 pm – for the general public, with seats subject to availability.