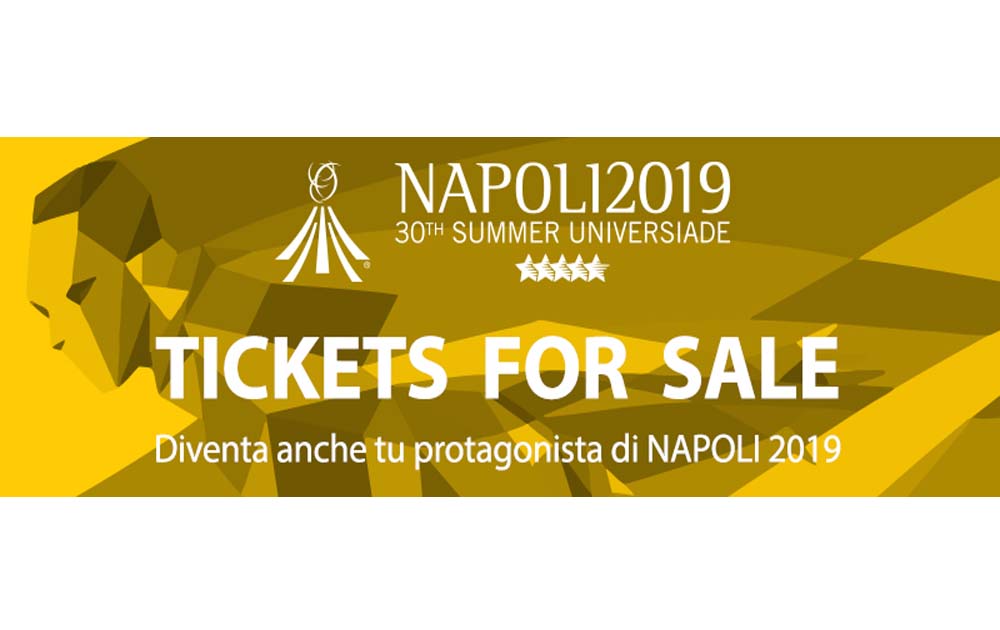 The countdown for the Universiade Napoli 2019 has just started. Ticket sale starts on June 7th at 10 am. Tickets will be available online on the official website www.universiade2019napoli.it or at points of sale provided for by Vivaticket national network.
The event is open to the public at affordable prices: Full price ticket for competitions is 5.00€; reduced-price ticket for children under 18, adults over 65, sports delegations, university students, sports and military associationsis 3.00€. Price ticket for qualifications is 3.00€.
Sports fans may also purchase a season ticket ranging from 30.00€ for swimming and taekwondo (18.00€ for reduced price ticket) to 15.00€ for judo and water polo (9.00€ for reduced price ticket). Season tickets for swimming and athletics are valid only for competitions in the afternoon; to access the morning sessions on the same day it is necessary to purchase single tickets.
Full price ticket for the opening ceremony, scheduled for July 3rd at San Paolo Stadium,  is 15.00€; reduced-price ticket is 5.00€.
Each venue will have a box office, open one hour before the competitions start. Admission to the venues will be allowed approximately 45 minutes before the start of the event.