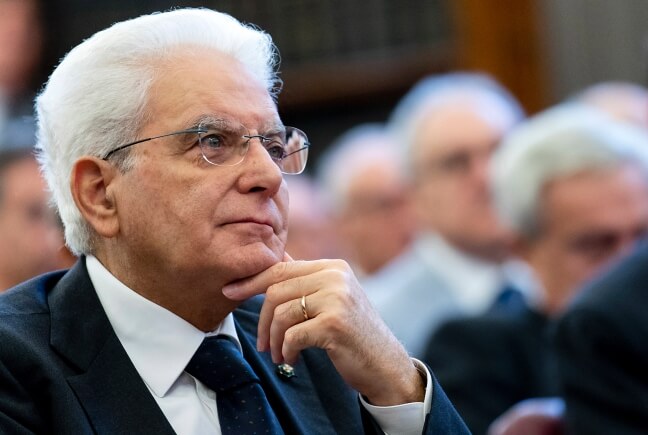 A few hours before the beginning of the Opening Ceremony of the Napoli 2019 Universiade, the institutional presences from Italy and the rest of the world are becoming more numerous. In addition to the already announced presence of President of Republic Sergio Mattarella and President of the Chamber Roberto Fico, the show will be attended by Minister of Foreign Affairs Enzo Moavero Milanesi, Minister of Public Education Marco Bussetti and Secretaries of the Council of Ministers Giancarlo Giorgetti, Simone Valente, Giuseppina Castiello and Carlo Sibilia.
President Vincenzo De Luca and President of the Regional Council Rosa D'Amelio will also be present in order to represent Campania Region. Moreover, among the authorities, the seven Rectors from the Universities of Campania: Gaetano Manfredi, from Naples' Federico II University and CRUI President, Elda Morlicchio, from L'Orientale University, Lucio d'Alessandro, from Suor Orsola Benincasa University, Alberto Carotenuto, from Parthenope University, Aurelio Tommasetti, from the University of Salerno, Giuseppe Paolisso, from Vanvitelli University and Filippo De Rossi, from the University of Sannio.
The presence of Mayor of Naples Luigi De Magistris, of Cardinal Crescenzio Sepe and National Anti-Mafia Prosecutor Federico Cafiero De Raho was also confirmed.
Delegate of the IOC President Franco Carraro, Coni President Giovanni Malagò, President of SSC Napoli Aurelio De Laurentiis will be present as well.
Among international guests, several Ministers of Sports will attend: Azad Rahimov, Azerbaijan, Douda Azoupiou, Burkina Faso, Stephan Mayer, Germany, Nikola Janovic, Montenegro, Jibril Rajoub, Palestine, Costantin Bogdan Matei, Romania, Pavel Anatoleevi Kolobkov, Russian Federation, Ibrahim Nyelenkeh, Sierra Leone, Mehmet Kasapoglu, Turkey, Dilmurod Nabiev, Uzbekistan