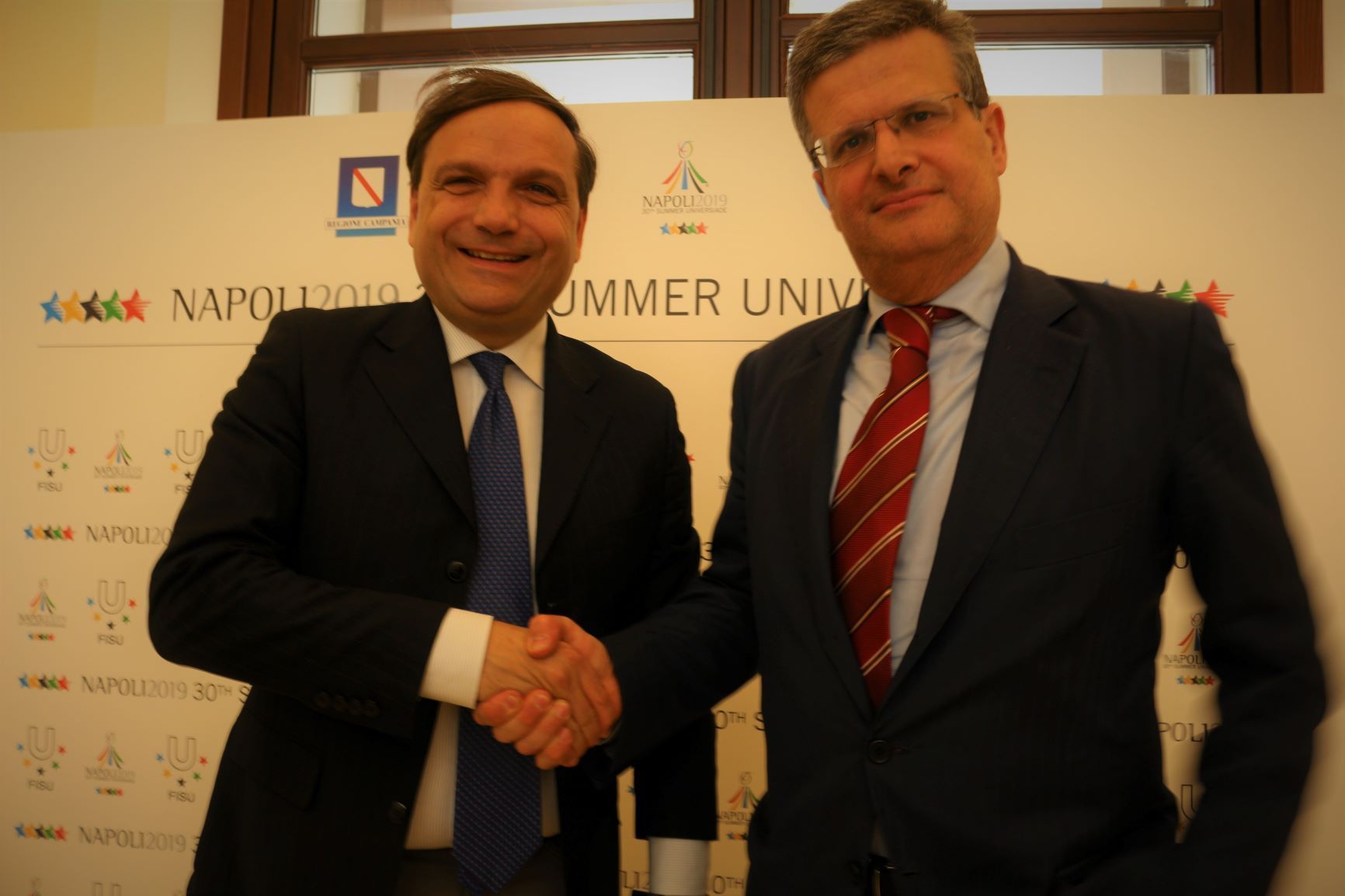 The air pollution monitoring at Stazione Marittima starts today and will continue until August 20th according to the agreement signed between the Napoli 2019 Commissioner and the Regional Environmental Protection Agency (ARPAC). Two cruise ships moored at the harbour will host part of the athletes participating in the Summer Universiade.
A port-based movable lab will analyze every hour a series of parameters that will be sent to the ARPAC information center: PM10, PM2.5, NO, NO2, NOx, Benzene, CO, Ozone, SO2. Bulletin and data acquired will be published every day on the ARPAC and Napoli 2019 websites. The monitoring (before, during and after the event) will allow a discussion on the environmental effects caused by the two cruise ships on the air quality in Naples.
"With this agreement – says the Napoli 2019 Extraordinary Commissioner Gianluca Basile – we will have additional monitoring of air quality within the Naples port area. We pay specific attention to the environmental problem by monitoring pollution data for a longer period than the one scheduled for the two ships dock. We are also working to ensure that the two ships use fuel with very low sulfur content. It will be necessary – continues Basile – that even the buses used to transport athletes and delegations to the venues throughout the region, guarantee parking with engine off inside the hub of Stazione Marittima. A reduction of pollutants in the air will also be guaranteed by the absence of cars in the harbour parking lot during the period of the event".
For the ARPAC Extraordinary Commissioner Luigi Stefano Sorvino, "the agreement with Napoli 2019 makes the intensification of the activities carried out by our Regional Agency finally possible. The port – he adds – is a great producer of fine dust attenuated by the sea breeze that triggers a natural phenomenon of dispersion. During the period in which the ships will be moored, from June 28th to July 14th, we will intensify the controls on ozone and fine dust levels, comparing the data arriving from the port with those arriving from Piazza Garibaldi area, among the most polluted, and Capodimonte, among the best for air quality".